Moderator: zoasBE
Plus (Size) Member
Posts: 45
Joined: 2008.10.15 (09:27)
NUMA Profile: http://nmaps.net/user/Wizard2
Location: Singapore
---
Admin

Posts: 2332
Joined: 2008.09.27 (16:53)
NUMA Profile: http://www.nmaps.net/user/Aidiera :3
MBTI Type: INTJ
Location: Phoenix, Arizona
Contact:
You had too many abstract aspects in these maps; there was no coherency. 3/5
Faves:
03 And then the cat's head burst...

: the drones worked well in tight spaces.

04 UP AND OUT

: great for demos, consider submitting to NUMA.

08 "New Lamps for Old!"

: good for speedruns.

11 Wrapped in Wallpaper

: excellent fleurs-de-lis.

15 Museum

: Stupid map, but good for speedruns.

18 Economy

: great map, great gauss.

Userlevel'd.
Last edited by
aids
on 2011.07.18 (05:14), edited 2 times in total.
//--^.^--\\
\\.:.^.:.//
---
Wizard Dentist
Posts: 604
Joined: 2008.09.26 (15:04)
NUMA Profile: http://nmaps.net/user/SkyPanda
First three maps are scary! :O

Brushstrokes is my favourite, but they're all really creative and fun. Very good pack
---
RoboBarber
Posts: 361
Joined: 2009.04.17 (09:55)
NUMA Profile: http://nmaps.net/user/Aphex_N
MBTI Type: ENFJ
Location: Arstar
Very nice mappack, I loved the surreal tilesets!
:D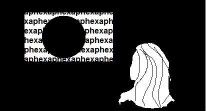 ---
---
Who is online
Users browsing this forum: No registered users and 1 guest