Moderator: zoasBE
Sonnet
Posts: 14
Joined: 2008.10.29 (18:26)
NUMA Profile: http://nmaps.net/user/Barabajagal
tribute to chaingun drones.
5 old maps + 15 new maps.
Attachments

(25.77 KiB) Downloaded 244 times
---
Global Mod

Posts: 792
Joined: 2008.09.28 (18:32)
NUMA Profile: http://www.nmaps.net/user/Yahoozy
MBTI Type: INFP
Contact:
Great. Stand-out maps, for me, were 07, 08, 10 (I've always thought this was one of your classiest maps), 15, and 17. Overall very coherent, though sometimes too consistent; the use of chaingun-drones and the play that stems from that did run over, but this is a minute complaint as there are only 20 maps here. That's where I hit another note of praise - this map pack is the perfect length. Thank you for putting this together.
---
Global Mod

Posts: 715
Joined: 2009.11.07 (19:20)
NUMA Profile: www.nmaps.net/user/Sunset
Steam: www.steamcommunity.com/id/
MBTI Type: INTP
Location: Iowa City, IA
woah baraba map pack :O epic, playing it now.
---
Global Mod

Posts: 1596
Joined: 2008.09.26 (13:10)
NUMA Profile: http://nmaps.net/user/gloomp
MBTI Type: INTP
Location: Troy, New York
Contact:
Excellent, excellent stuff. Favorite maps were 02, 04, 07, 09, 11, 12, 14 and 17. I'll certainly be revisiting this in the future.
---
"Asked ortsz for a name change"
Posts: 3380
Joined: 2008.11.13 (16:47)
Favorites:

- fluted ... elegant and great to cheat on, just like daisy from the great gatsby
- pistons ... super frantic
- annex ... classic action
- fear of escalators ... first series of jumps was perfect
- supernova ... flowed as well as any map i've ever played
- point blank ... an all-time fave

I loved the mixing of NaN and mobile chains, and the simple, gamplay-driven tile shapes. I loved this pack.
the dusk the dawn the earth the sea
---
Mr. Glass
Posts: 2019
Joined: 2008.09.27 (20:22)
NUMA Profile: http://nmaps.net/user/astheoceansblue
MBTI Type: ENTP
Location: up down left right start A start
Cool pack, although I do think your older maps shadow the newer a little.
click sig :::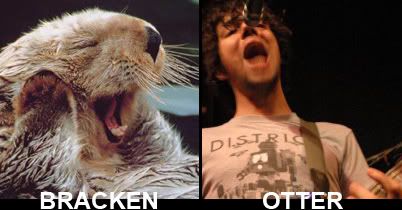 n
::: astheoceansblue
::: My eight episode map pack: SUNSHINEscience
::: Map Theory: The Importance of Function & Form

-
M U S I C
::: The forest and the fire: myspace
::: EP available for FREE download, here.

-
A R T
::: Sig & Avatar Artwork by me - see here!

-
G A M I N G
::: Steam ID: 0:1:20950734
::: Steam Username: brighter
---
Phei Phei Pho Phum
Posts: 1456
Joined: 2008.09.26 (12:28)
NUMA Profile: http://nmaps.net/user/Pheidippides
MBTI Type: ISFJ
Location: New Jersey
No way. Must play.
Follow me! @ninjarobotfeidi #nmaps
---
Admin

Posts: 2332
Joined: 2008.09.27 (16:53)
NUMA Profile: http://www.nmaps.net/user/Aidiera :3
MBTI Type: INTJ
Location: Phoenix, Arizona
Contact:
Awesome pack. I like the variations of chaingun placement and the progressive difficulty. 4/5
Favorites:
fluted: simple use of chainguns, but very fun.
pistons: I never thought I'd have trouble with this map, but it was harder than I realized. Great use of chainguns.
fear of escalators: love the gold on the left side, but the right was not necessary.
trenches: LOVED the chainguns in this. Great map, even though the normal doors looked bad.
supernova: just like every other map of this style, finding a fast route was fun.

Userlevel'd.

no cigarette, no blindfold: the fake ninja threw me way off at first, but I recovered and got a fantastic run
point blank: I played this on NUMA first, and I like it, but it's too repetitive.
apres moi, le fusillade: I got some amazing dodges with these four chainguns. Perfect closing map.
Demos!
//--^.^--\\
\\.:.^.:.//
---
---
Who is online
Users browsing this forum: No registered users and 1 guest